Troubleshooting Facebook Channel Setup for Chatwoot Locally
TLDR codingkrazy was having trouble setting up a Facebook channel for Chatwoot locally. After several suggestions, jackgun05 resolved the issue by suggesting some settings tweaks. codingkrazy was directed to premium support.
Powered by Struct AI
Sep 11, 2023 (2 months ago)
codingkrazy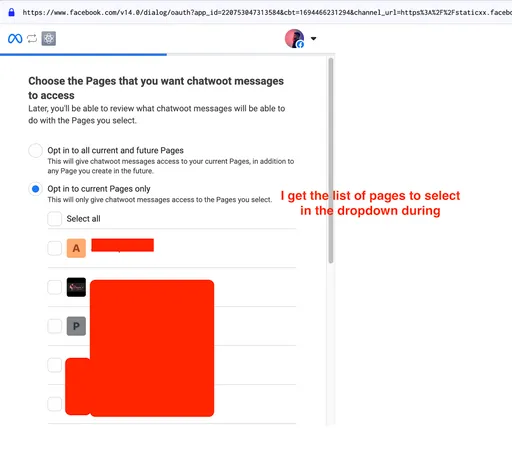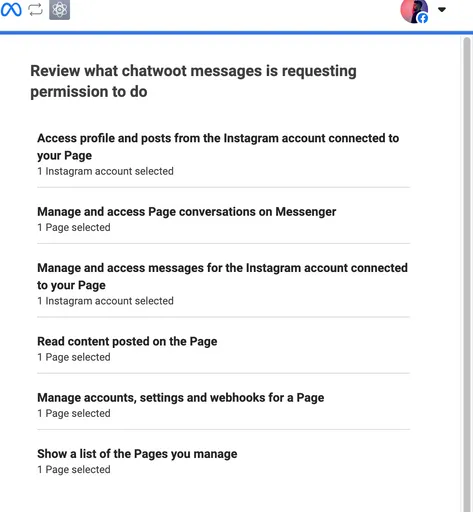 09:13
I get the list of pages to select during initial oauth. and rest of meta's flow:
09:14
Here is the messenger setup for local dev. I'm routing locally with a cloudflare tunnel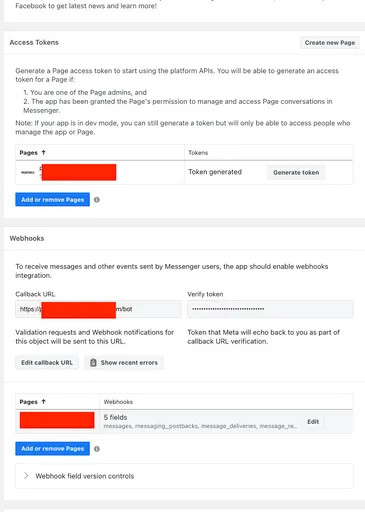 09:15
I have
standard access
for all of these:

pages_messaging
Business Asset User Profile Access
pages_show_list
pages_manage_metadata
09:17
This is the issue. The list is empty:

what am I missing. I'm confident I followed the doc to a t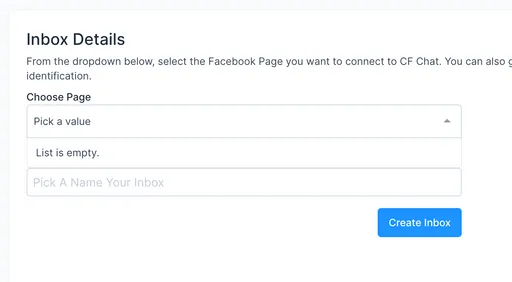 10:25
cc tejaswini based on other threads, looks like you can help me? Thanks
Sep 12, 2023 (2 months ago)
codingkrazy

btw I got same empty list on app.chatwoot.com too

05:21
cc sojan_official is there a separate channel for premium support. I'm with clickfunnels.com, I'm told we get that with our sponsorship.
Sep 13, 2023 (2 months ago)
sojan_official

codingkrazy
could you shoot an email to
[email protected]
? We will get you started with premium support. you can also use
#1151325487449251901
01:32
cc: shivammishra could you help here
shivammishra

Hey codingkrazy do you have admin access to the pages you're trying to connect to?
codingkrazy

Okay sounds good! I'll send an email over there shortly.
Sep 20, 2023 (2 months ago)
uro2

Oct 16, 2023 (1 month ago)
jackgun05

ok i have change something and now work at my end.

try to go in the page and switch as profile page, go to settings -> new experience page -> advanced messages, here make sure domains are set up in the whitelist (put subdomain and main domain) and your app is connected to the page