Troubleshooting Agent Creation Error in Self-Hosted Chatwoot Server
TLDR LM10 had trouble creating an agent in a self-hosted Chatwoot server. sojan_official cleared the confusion by advising to use json payloads.
Powered by Struct AI
Feb 21, 2023 (10 months ago)
LM10

Hi, I have self hosted a chatwoot server using docker. Using postman, I am hitting apis and able to create account, user, accountuser. But when creating agent i am facing issues, not able to infer why this error is throwing up. Please help.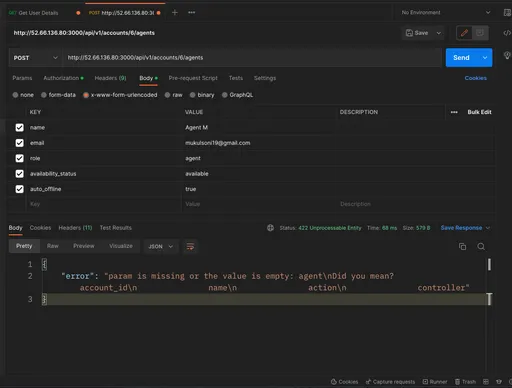 sojan_official

Feb 22, 2023 (9 months ago)
LM10

Thanks sojan_official , that worked!