Resolving Webchat Colour Change Issue
TLDR tobsowo was having trouble changing webchat colours due to an internal error. v_shnu suggested checking the browser console. The problem was resolved using the widget option.
Powered by Struct AI
Jun 30, 2023 (5 months ago)
tobsowo

Trying to change a webchat colour but not saving and getting internal error message.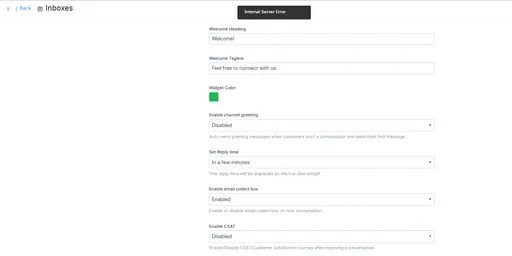 Jul 04, 2023 (5 months ago)
v_shnu

Could you see if there are any errors in the browser console?
06:41
Also, check the servers logs when you try to change the color of the widget.
tobsowo

I used the widget option and worked.