Resolving NoMethodError in Ruby Code
TLDR justman10000 encountered a NoMethodError in their code. After a detailed discussion with quadral and sojan_official, they managed to resolve the issue.
Powered by Struct AI
Jul 30, 2023 (4 months ago)
justman10000

Got with this code:
ruby
def save_as_new_config(latest)
  config = InstallationConfig.find_or_initialize_by(name: latest[:name])
  config.value = latest[:value]
> config.locked = latest[:locked]
  config.save!
end
this error:
NoMethodError: undefined method `locked='
Needle

Please add any additional information to this thread. The team will follow up.
justman10000

@217473672833662977
@443098869891596288
@492415268069441536
@197082982379421696
01:18
Any of you have any ideas?
quadral

how do you replicate this
justman10000

quadral

yes but what are the steps to replicate this
06:51
I think enabling pgcrypto is what is causing your problem
justman10000

pgcrypto must be activating to compile Chatwoot
quadral

any reason why are u installing from source? isnt there repos for this
Jul 31, 2023 (4 months ago)
justman10000

It exits the Docker image, yes...
02:14
But it's too easy for me, and I can check the functionality of my PRs this way
Aug 01, 2023 (4 months ago)
sojan_official

justman10000

11:48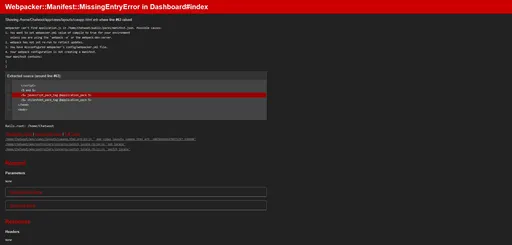 Aug 02, 2023 (4 months ago)
justman10000

06:23