Preventing Customer's Auto-Closure of Support Tickets
TLDR 0xloris asked if it was possible to prevent customers from prematurely closing their support tickets, to ensure clear communication.
Powered by Struct AI
Feb 07, 2023 (10 months ago)
0xloris

Is it possible to prevent a customer to close a ticket by themselves ? Sometime they seem to close tickets right after setting their email to get contacted back and so we never see the email and the user is wondering why we didn't answer?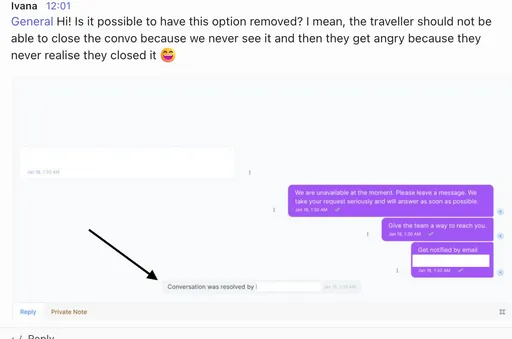 Mar 04, 2023 (9 months ago)
0xloris

Thanks a lot ziekbaboon sorry I forgot to check for the discord if people answered !