Issues with Facebook App Integration in Chatwoot on Heroku
TLDR maobueno is having trouble integrating a Facebook app with a Chatwoot instance on Heroku. pranavrajs is trying to help but the user did not provide requested information.
Powered by Struct AI
Apr 27, 2022 (20 months ago)
maobueno

Hello
Has anyone been able to create an app on facebook, generate the "FB VERIFY TOKEN" and integrate it correctly with a chatwoot instance on heroku?
pranavrajs

Can you please share the issue you are facing?
maobueno

pranavrajs I am trying to configure the facebook channel in chatwoot but the messages do not appear.
Created facebook app (Facebook developers) as described in docs, set environment variables FB_APP_ID, FB_APP_SECRET and FB_VERIFY_TOKEN. After the Facebook channel in chatwoot was created, but the Chatwoot instance is not receiving the messages.

The expectation is that a message will be sent through the Facebook page and displayed on chatwoot.
I am running an instance of chatwoot on heroku.
My current version of chatwoot is 2.4.1
pranavrajs

03:47
Please see this section if app is not approved for production use.
04:01
Would you be able to share a screencast of the developer app setup/
maobueno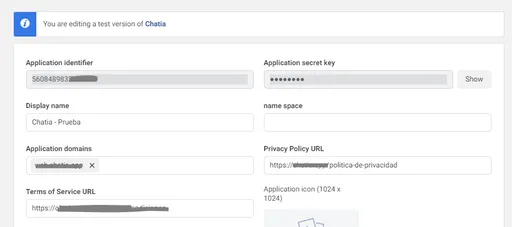 04:27

04:28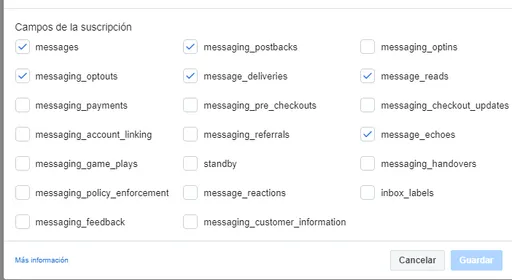 04:30
pranavrajs I have a question, if I have 2 subaccounts do I need to create 2 applications in facebook developers?, or with a configured app I can create several facebook channels in different subaccounts