Issues with API Inbox Attachment Preview on Agent Dashboard
TLDR sen.py reported an issue of attachment previews not properly showing on the agent dashboard. sojan_official referred to relevant issues on GitHub.
Powered by Struct AI
Sep 09, 2022 (15 months ago)
sen.py

When you send a attachment through an API inbox it does not show the preview on agent dashboard. But if you click on other chat and then comeback to the chat preview will show.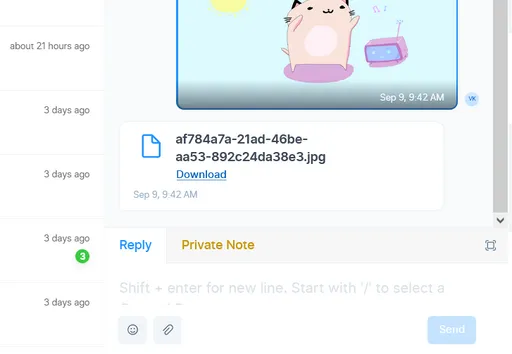 04:27
Here's after you click on other chat and comeback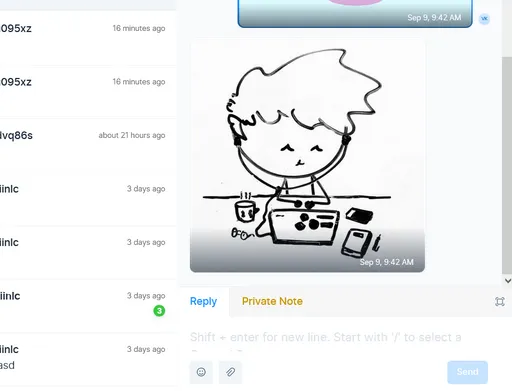 Sep 12, 2022 (15 months ago)
sojan_official