Issues Linking Agents to Created Accounts & Multi-Accounts
TLDR hermes.macedo and jbrneto_79467 encountered issues with linking agents to accounts. sojan_official clarified that the system has been made searchable by ID or name due to large installations.
Powered by Struct AI
Oct 10, 2023 (1 month ago)
hermes.macedo

2 serious errors;

In 3.1.1 it is not possible to link an agent to an already created account. The list of agents to link is not displayed.


It is not possible in multi accounts to link or create other accounts and link agents.
sojan_official
Oct 11, 2023 (1 month ago)
sojan_official

Did you try searching with id or name ? type in the box and it will search through agent list
Oct 19, 2023 (1 month ago)
sojan_official

hermes.macedo could you share a screencast of the behaviour you are seeing ?
Oct 31, 2023 (1 month ago)
jbrneto_79467

Hi, i have the same problem, can i send a video?
Nov 04, 2023 (3 weeks ago)
jbrneto_79467

On this screen, as of version 3.1, the option to select "Account" does not appear. When I click on the dropdown menu it does not load the options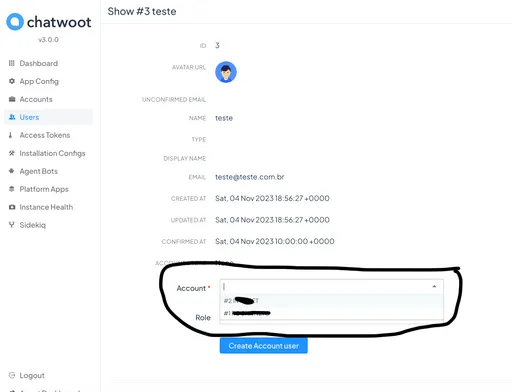 Nov 07, 2023 (3 weeks ago)
sojan_official

since we have large installations with 1000s of accounts, we have made this box to be searchable instead, type the account id or name and it should appear in the box