Issue With Slack Integration in Self-Hosted Chatwoot
TLDR arpit016 described an issue with tagging people on Slack as it shows a unique id on their self-hosted Chatwoot. muhsin_k clarified that Slack's mention feature is not supported.
Powered by Struct AI
Oct 19, 2023 (1 month ago)
arpit016

Hello folks,
Installation type: Self hosted
Installation environement: Ubuntu
We have self hosted chatwoot on our server via Amazon Image on ubuntu, and also have integrated slack. The issue that we are facing is whenever we are tagging someone on slack, in chatwoot it shows some random unique id instead of the tagged person name. How can we resolve this?
Attached screenshot for reference.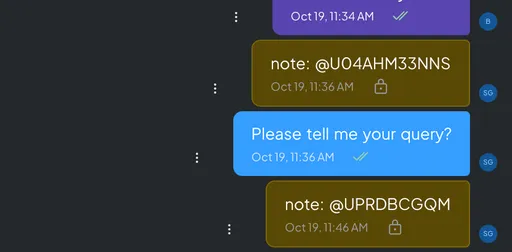 muhsin_k
We don't support the mention feature in slack at the moment.