Issue with QR Code Not Being Displayed
TLDR rafaelvasconcelos is experiencing an issue where the QR code is not appearing and asked for help. sojan_official suggested checking with the evolution API team.
Powered by Struct AI
Oct 01, 2023 (2 months ago)
rafaelvasconcelos

rafaelvasconcelos
05:07 PM
alguem sabe o que pode ser isso? o qr code não chega, só fica esse init..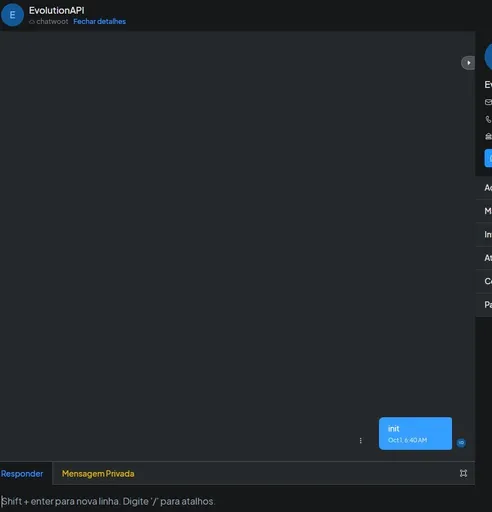 Needle

Thread automatically created by rafaelvasconcelos in
#647412545686208527
Oct 03, 2023 (2 months ago)
sojan_official

please check in with evolution API team