Issue with Multi-Tenant Account Configuration
TLDR leapadula faced trouble configuring a new account in a multi-tenant installation. The issue was resolved by using the fix in release 2.12.0, as suggested by sojan_official.
Powered by Struct AI
Dec 01, 2022 (12 months ago)
leapadula

Installation Type : Self hosted
Installation Environment ( Self hosted ) : Ubuntu

Hi!

I'm trying to configure a new account on on a multi-tenant installation.

Changing values on "All features" checkbox, don't take any effects. This apply with new accounts and when I try to update the options on an existing account.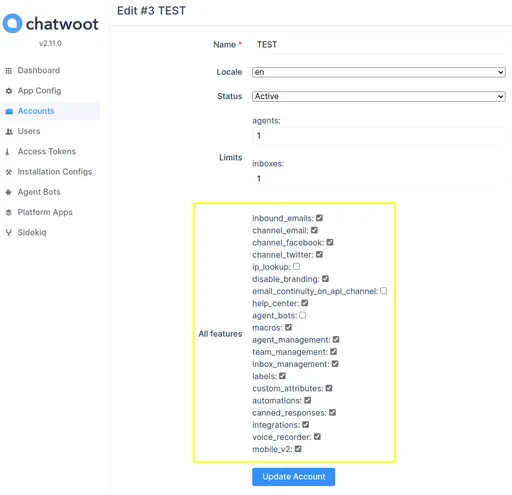 Dec 15, 2022 (12 months ago)
leapadula

Dec 21, 2022 (12 months ago)
sojan_official

This should be fixed in the latest release 2.12.0