Issue with Instagram Permissions due to Webhook Problem
TLDR maobueno is having an issue getting Instagram permissions approved due to a problem in the webhook. Needle auto-created a thread for the issue.
Powered by Struct AI
Aug 10, 2023 (3 months ago)
maobueno

Hello sojan_official
I am trying to get the permissions for instagram approved but they tell me that they can't do it because there is a problem in the webhook, but I do the test and the messages are sent and received correctly, does anyone know what it is?

This is Facebook's response

During our review, we found a bug that prevented us from testing and verifying that your messaging experience complies with our Developer Policies and Developer Technical Documentation. More specifically, after connecting a test Instagram professional account to your bot, messages sent by our test Instagram users to the connected test Instagram professional account did not appear in their bot's inbox. We have attached a screenshot that highlights the problem.
To solve this problem:
1. Make sure your bot can listen for webhooks.
2. Make sure your bot can process webhooks in near real time to update your bot's inbox.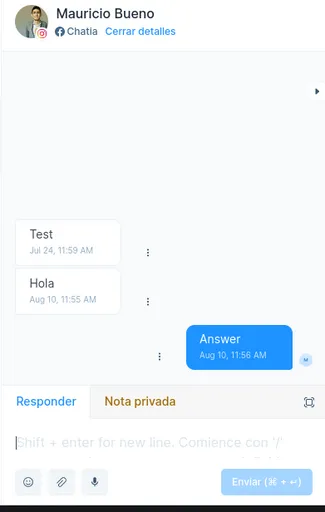 Needle

Thread automatically created by maobueno in
#647729604944986124