Issue with Configuring Gmail Channel
TLDR hariuk encountered an issue with Gmail Configuration. sojan_official informed the FRONTEND_URL environment variable was not properly set.
Powered by Struct AI
Apr 07, 2022 (21 months ago)
hariuk

Hi Team - I have added Email as Channel (Gmail), and i got this forward email aaddress 23cf93049d3916b8b898b18603e8878f@false, and google take it as invalid email address, can you pls assist?
I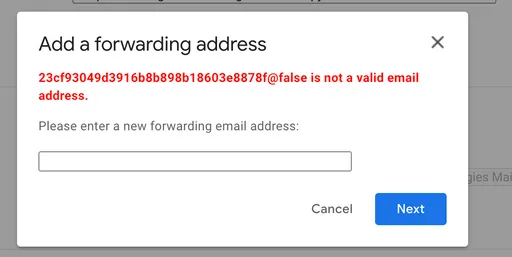 sojan_official

the forwarding address is missing because you haven't configured the FRONTEND_URL env variable.