Issue with Automatic Contact Attributes Labels
TLDR brendewguedes complains about an issue with automatic labeling in contact attributes. sojan_official suggests filing a Github issue for further testing.
Powered by Struct AI
Jul 30, 2023 (4 months ago)
brendewguedes

In automatic contact attributes, it doesn't work to add labels automatically. Already the attributes of Conversation work normally.
That is, make an automation for every time I add an attribute, it will be a tag, but when that attribute is about "contact" it does not update it adds a tag.
In the contacts part too, there is no way to filter by contact attributes.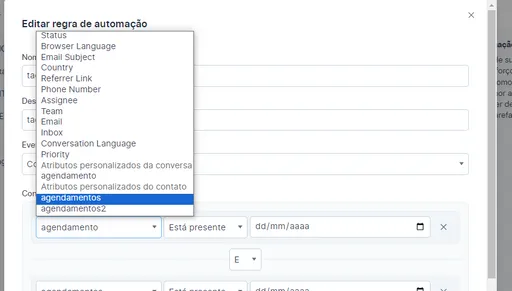 Aug 04, 2023 (4 months ago)
sojan_official

could you add a github issue for the same ? we wil have it tested by our team