Issue Merging Facebook Contacts with WhatsApp/Instagram
TLDR d3x73rz1n identified a bug where Facebook contacts can't be merged with WhatsApp and Instagram contacts. sojan_official and tejaswini requested further documentation on the issue.
Powered by Struct AI
Jun 20, 2023 (5 months ago)
d3x73rz1n

New bug! 🙂
When receive 3 contacts, like WhatsApp, Instagram and Facebook, can´t merge.
I´ve try merge WhatsApp + Instagram first - ok - but when try to merge the facebook, the contact don´t appear.
I believe who the only 2 info for merge are phone and email, so if this is already filed, can´t merge nothing more.
Jun 21, 2023 (5 months ago)
sojan_official

the merged contact (whatsapp + instagram) -> should be mergable to facebook . Could add a screencast ?

we only prevent merges if there is conflicts between phone numbers and emails in the system
Jun 28, 2023 (5 months ago)
d3x73rz1n

Ok. I´ll make an screencast.
03:27
sojan_official see this first. Maybe is related:
03:27
A nomal conversation in facebook messenger channel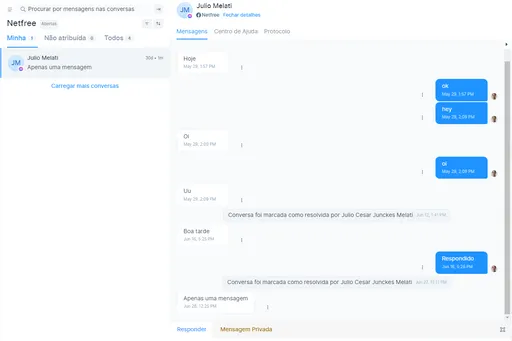 03:28
But in contact, no facebook entry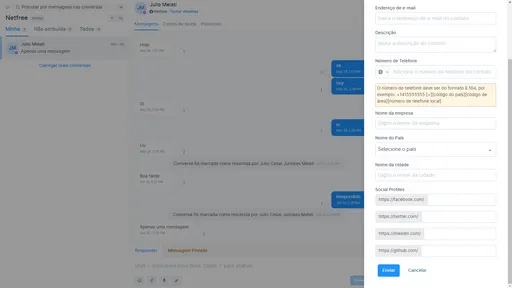 03:29
In Social profiles the facebook should be the facebook info
03:30
And in the master contact cad, the facebook contacts is not present
03:33
In the instagram, the insta info is cad in contact, at the insta logo, in top right. Maybe in the right side of this logo could be the text for insta account.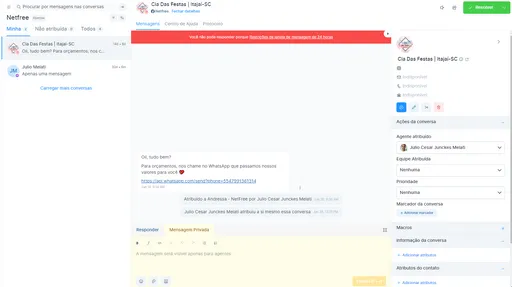 03:34
But in master cad this contact is not showing, same to facebook.
03:44
There is a way to view a log who all events send to
https://<chatwoot>/webhooks/instagram ?
Jul 04, 2023 (5 months ago)
tejaswini

For facebook we don't have the contact card
09:17
May be you could open the GitHub issue for the same?