Inbox Creation Issues and Mandatory Fields
TLDR Moemen was struggling with creating an inbox due to missing mandatory fields. fayaz successfully clarified the necessity of the fields for the inbox creation.
Powered by Struct AI
Apr 12, 2022 (21 months ago)
Moemen

fayaz i think optional data
where add only name get same error
fayaz

Moemen

please chane you explain
whats filed is required i think only name

or can send valid data for example make channel API pls?
07:52
fayaz please can you explain **
07:56
fayaz Thank you very much
done create after remove avater and set color

for example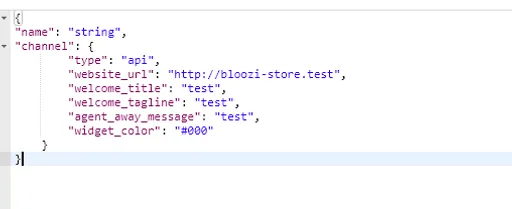 07:57
Thanks again. you save my time.
fayaz