Email Import Issue in Inbox Channel
TLDR vlrus. reported an issue with emails not being imported into inbox channel. sojan_official asks for specific errors after discussing job queues.
Powered by Struct AI
Sep 13, 2023 (2 months ago)
vlrus.

I'm having a bug, messages of any email inbox are being in our inbox channel. messages are read but not imported. We have in sidekiq an issue related with avatars...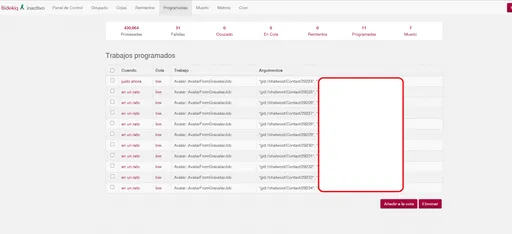 Needle

Thread automatically created by vlrus. in
#647729773723779073
03:11
Thread was archived by vlrus.. Anyone can send a message to unarchive it.
Sep 15, 2023 (2 months ago)
sojan_official

the screenshot you shown doesn't show any errors . its just enqueued jobs for avatars which will be processed later since its a low priority job. could you share errors if any ?