Customizing Bot Names in Dialogflow
TLDR hariuk asked how to customize a bot's name in Dialogflow. sojan_official explained it's currently not possible to change it.
Powered by Struct AI
Aug 08, 2022 (17 months ago)
hariuk

v_shnu how to put name like this "Stella, the bot assistant?
Currently, by default it shows only "Bot" can rename to something else?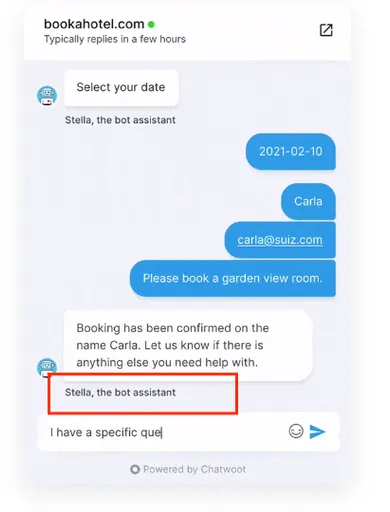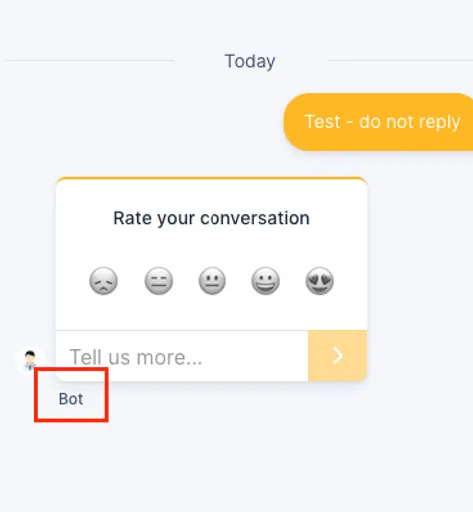 Aug 09, 2022 (17 months ago)
sojan_official

If you are using the agent Bot APIs , it is possible to assign custom avatars as well as give custom names to the Bot. as shown in the first image
Aug 16, 2022 (16 months ago)
hariuk

sojan_official currently, we are using Dialogflow
sojan_official

In case of dialog flow the customisation isn't available yet.