Adding CC to an Email
TLDR TokyoStarz was confused about adding CC to emails. sojan_official advised on how to add CC during email creation and reply, stating it's only available for email inboxes.
Powered by Struct AI
May 11, 2022 (20 months ago)
TokyoStarz
how do i add cc to an email??
May 17, 2022 (20 months ago)
sojan_official

when creating a new conversation you can add cc by using the cc field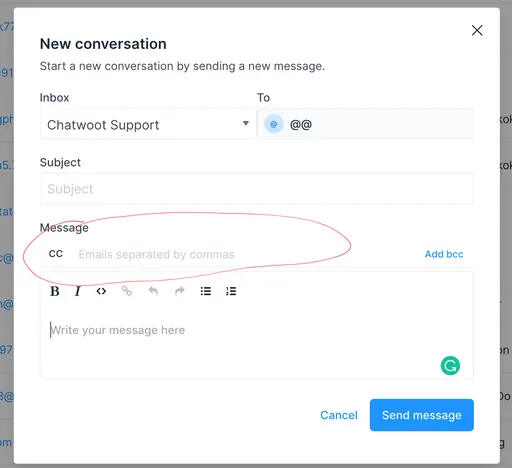 11:28
when replying to an email conversation cc is available over the area pointed by the arrow

TokyoStarz
Ok, thanks, trying to commit on a pull request but was having trouble finding where the cc emails were, thanks
sojan_official

the cc options are show only for email inboxes
TokyoStarz