Acquiring Facebook Verification Tokens and Troubleshooting Instagram Messaging
TLDR sirtonhao requested guidance on how to get Facebook verification tokens and pointed out issues with Instagram messaging. tejaswini provided several troubleshooting tips and suggested contacting Facebook support.
Powered by Struct AI
Sep 08, 2022 (15 months ago)
sirtonhao

how i get FB_VERIFY_TOKEN= and... an updated tutorial because it looks very different from facebook now.
Sep 09, 2022 (15 months ago)
tejaswini

As jayws suggested

Add the verify token on the page settings but before that you should have it saved in your deployed env variable.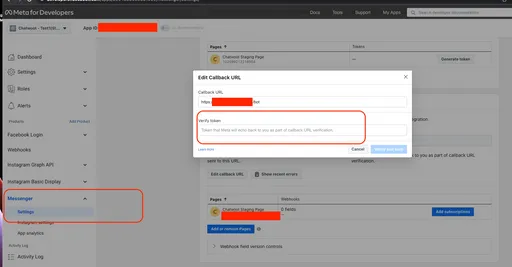 sirtonhao

Thanks, facebook receiv and send messages, even facebook has already accepted the app, my fight is now with instagram, the messages don't arrive, I've already configured myself as an instagram tester, I've already configured exactly as it is there, if I do the webhook test the message arrives in chatwoot logs, but if I send a message to the connected account, nothing..
09:12
twiiter accepted.. but instagram is hard very hard I'm suffering to try to configure lol a poor information system college student KKK
09:13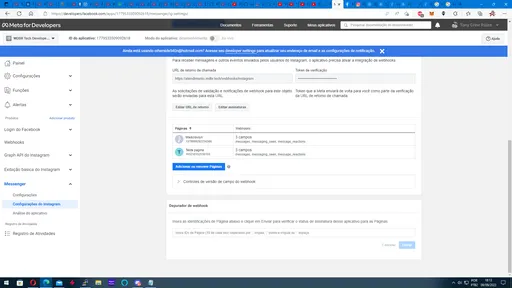 09:14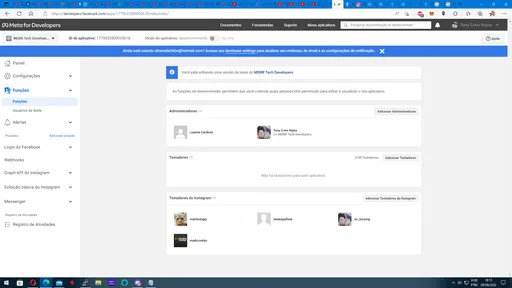 Sep 13, 2022 (15 months ago)
tejaswini

Can you reach out facebook team in the messenger support and ask what is the missing?
03:21
Few points to check in instagram test account
1. facebook test account
2. verify token added for the test account
3. Add facebook page to the test account
4. Connect Instagram Business account to facebook page
5. Configure webhooks
6. Add all the permission for IG and FB mentioned in our blog
7. Send test webhook event from webhook -> Instagram page and check if it reaches to your dashboard
8.If that works and instagram messgaes from IG test account to your connected account is not reaching to the dashboard then it is the issue with FB